Black-tailed Jackrabbit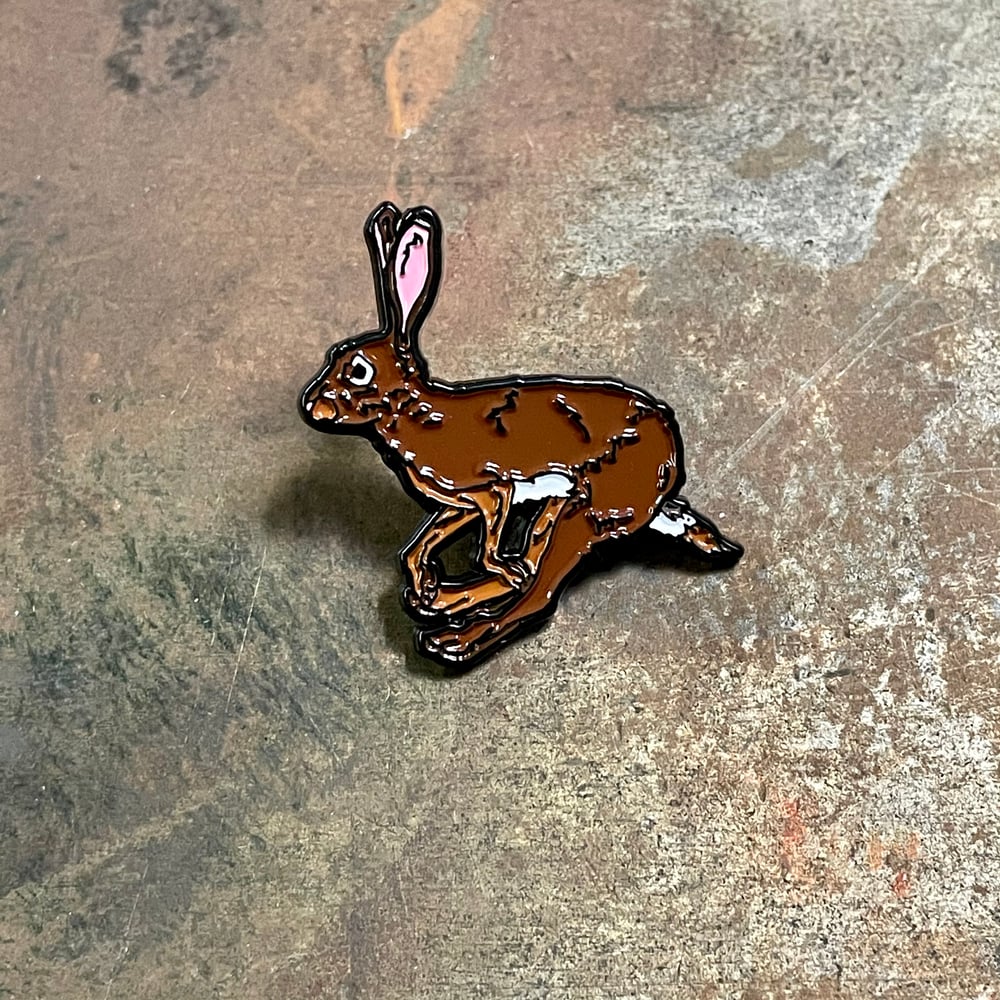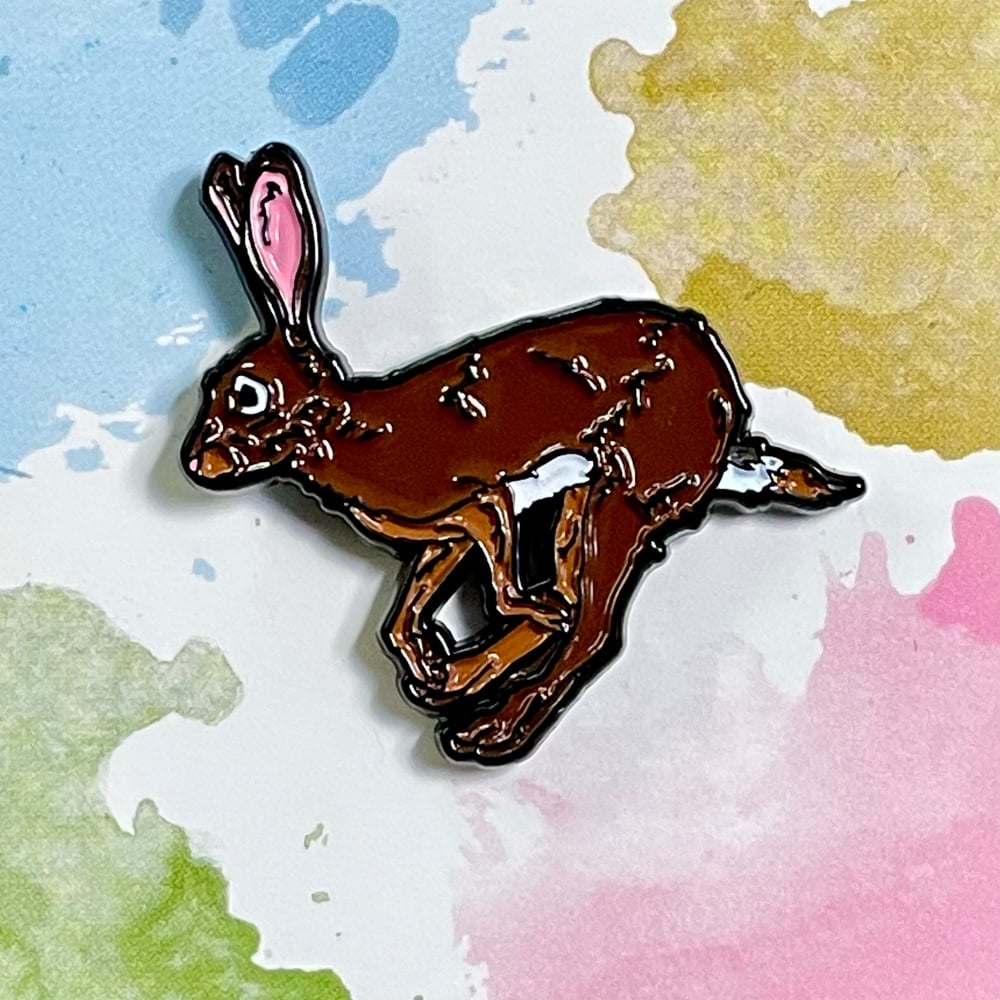 One of three species of hares found in Utah. These desert animals can be identified by their gray or brown body, large black-tipped ears, and a tail which has a black streak along the top. It's belly and the underside of the tail are white. You can find them throughout Utah, except for the extreme northeastern part of the state.
1-inch black metal pin with colorful soft enamel in shades of brown, pink, and white.
This pin is part of our Desert Flora and Fauna series.