Pediocactus despainii pin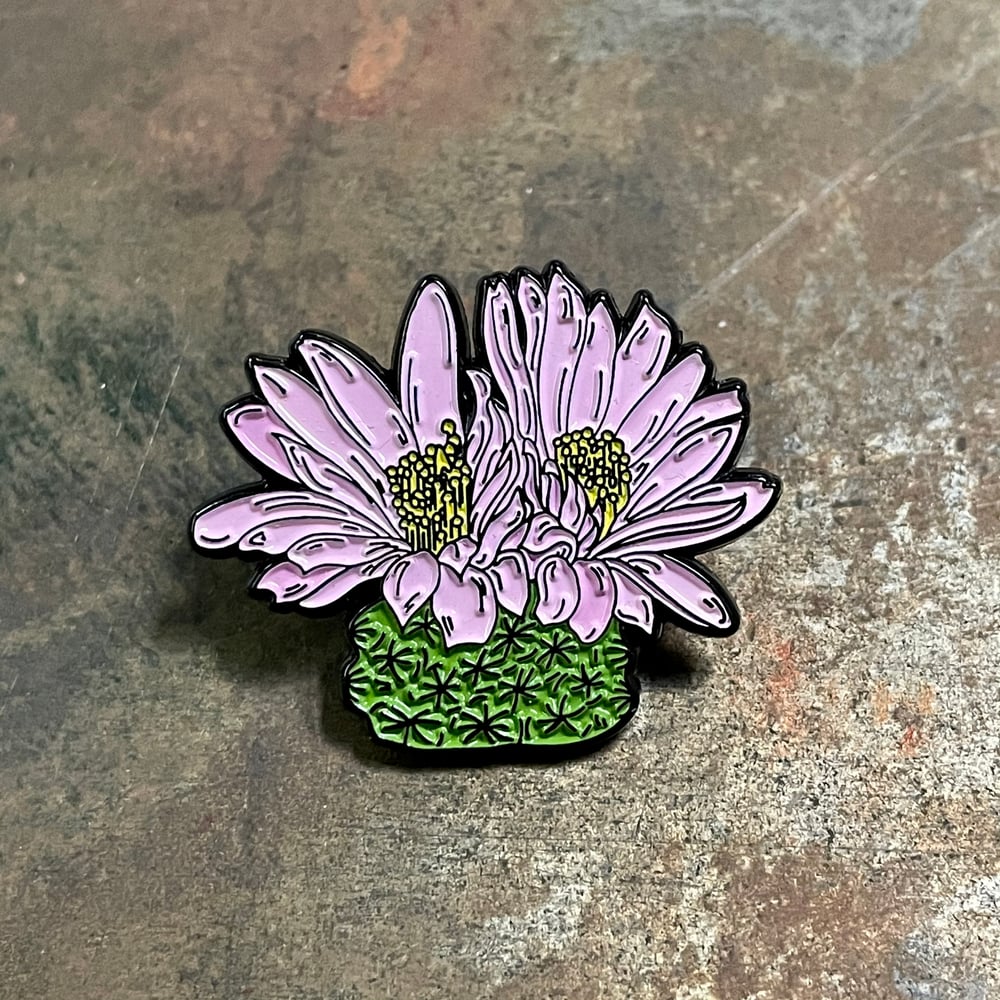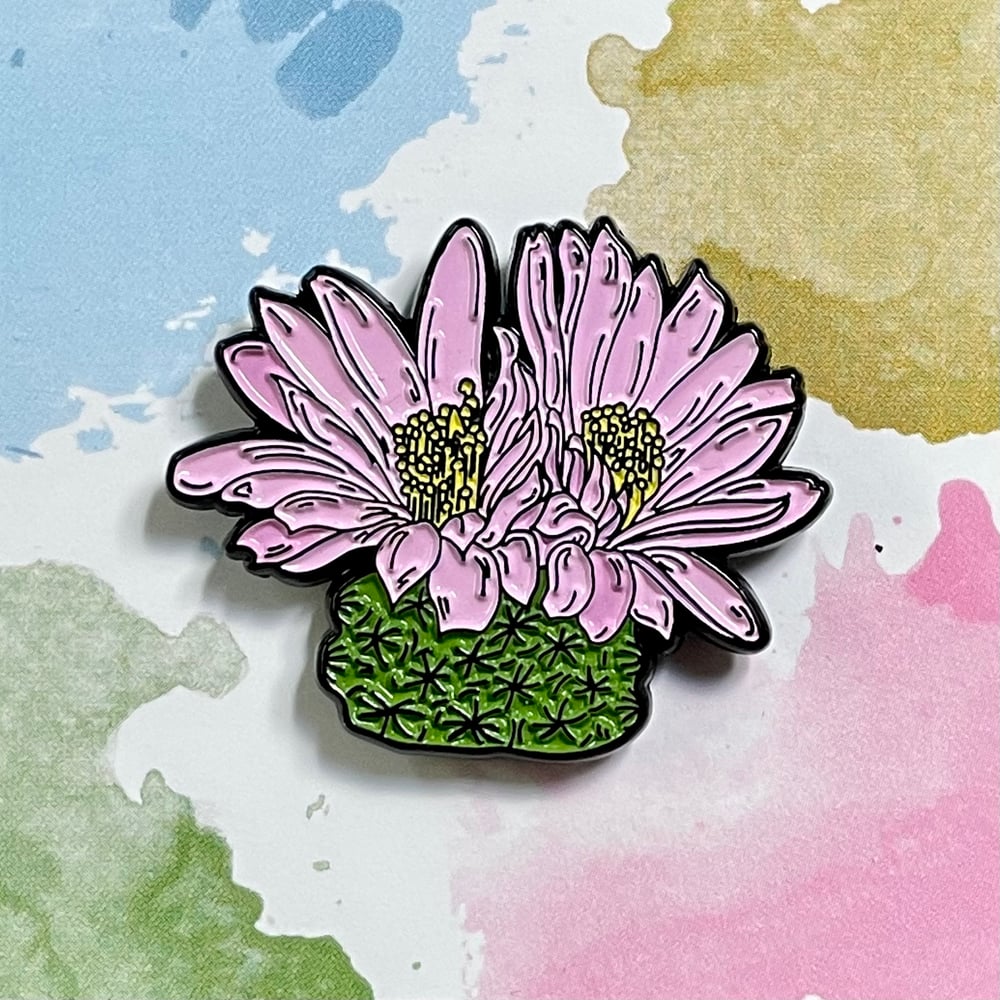 This is a rare species of cactus known by the common names Despain's cactus and San Rafael cactus. It is endemic to the state of Utah, and can only be found in the San Rafael Swell, a wilderness area of slot canyons, mountains, eroded rock, and prairie.
1-inch black metal pin with colorful soft enamel in shades of pink, yellow, and green.
This pin is part of our Desert Flora and Fauna series.